The San Pedro Monastery is a former monastery built in 1650, now it opens its doors to the guests from around the world who are looking cheap hotel in Cusco, with budget prices for a hotel and convenient location. (Hotel in Cusco). You can reach the main square of Cusco by walking only about 6 or 10 minutes.
This cozy complex houses a luxurious hotel in Cusco has three beautiful gardens with flowers ofCuzco region and a variety of rooms (single, Married, double, triple) fully illuminated and with fabulous views of the city of Cusco, floral gardens, mountains of Cusco.The Monasterio San Pedro Hotel in Cusco is located next to the temple of the same name, surrounded by the Andean baroque architecture of Cusco, just a few meters from the train station to Machu Picchu in Cusco (trains station of San Pedro to Machu Picchu) and it is in front Market larger, traditional, typical and colorful Cusco, San Pedro's food market.The Hotel Monasterio San Pedro has been implemented to provide comfort, relaxation, tranquility and peace to all guests on their visit to Cusco, and thanks to its privileged location in the center of Cusco, guests can enjoy all the activities the city Cusco offers: visits to museums, tours in Cusco, visits to Machu Picchu, Sacred Valley of the Incas and more!
The money earned by this hotel is given to the San Pedro Home (orphanage) where the missionary "Sisters of La Merced" provide education, housing and love to Cusco's orphans and abandoned girls.The San Pedro Home (orphanage) is the home for 35 orphaned children from the city of Cusco and its provinces. The Little girls, who are living in the home have been declared in a state of neglect by the Peruvian state and / or have lost their mother and father. The girls are under the care of the Sisters of the Order of Merced of Cusco; and they are educated with values and love, they are like mothers for the little girls, so they are giving to the girls the opportunity to continue with their schooling and become professionals and people of good for society.
 
If you are going to Cusco and are looking for a deal and great hotel to stay, then why not stay in a place that can make the difference in the life of a child. The Monaterio San Pedro Hotel in Cusco is directly across the street from the famous San Pedro Market and is only a 8 minute walk from Plaza de Armas. Your fees will help feed and cloth and educate the little children.

 
ART AND ARCHITECTURE IN CUSCO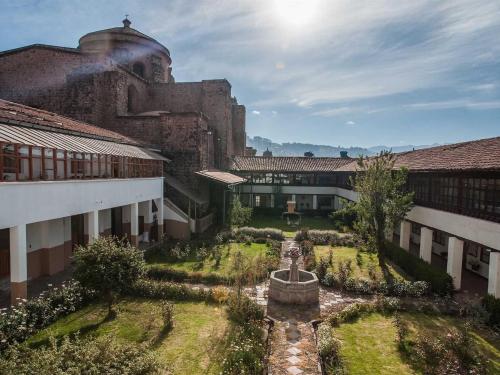 The building of the Hotel Monasterio San Pedro has a rich heritage and a beautiful gallery of Andean themes&potos of Cusco. Enjoy the Cusco culture while resting or strolling through the gardens under the Inca sky.
ACTIVITIES IN CUSCO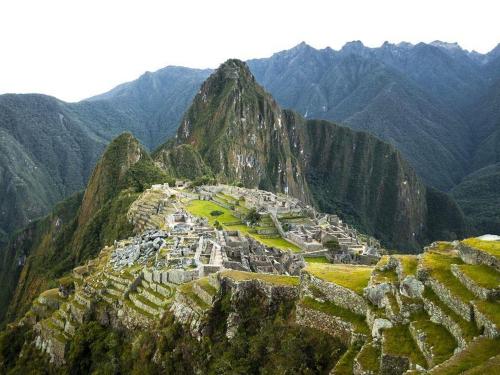 Hotel Monasterio San Pedro offers you the captive rides passing through Cusco; trekking to machupicchu, tour to the Sacred Valley of the Incas, River rafting in Cusco, mountain biking, inca jungle tour and adventure sports, guided walking /tours to Machu Picchu. Our team will arrange guided walks and tours for your enjoyment.
EL HISTÓRICO Y PINTOREZCO MERCADO DE SAN PEDRO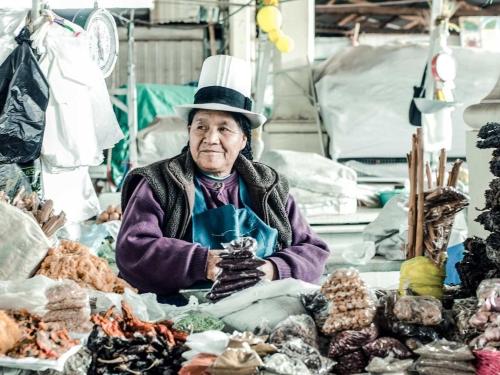 Se trata de una construcción perteneciente al año 1925. Es un mercado donde podrá comprar textiles, tejidos y objetos de cerámica, así como encontrará una zona muy peculiar donde se expenden ofrendas o regalos para brindar a la "madre Tierra" o "Pachamama" en agradecimiento a sus favores, estas ofrendas son pequeños paquetes que contienen golosinas, cebo de animales, tejidos, entre otros, los cuales tiene un especial significado, que gustosamente le explicaran las vendedoras.